BRAVISSIMA
DREAMPLAY SESSIONS
Phenomenal musicians and poets performing original work live at secret shows held in captivating urban spaces! #dreamplaysessions
DreamPlay Sessions 02 features phenomenal musicians and poets performing original works at gorgeous ODR Studios in Newark, NJ. #dreamplaysessions

Musicians
Josué Simon
LOTYS
MU9K

Poets
Cindy Goncalves
Dimitri Reyes
Euphony
Marina Carreira
Mia X
paulA neves
Positive
Special thanks to Alex and ODR Studios.
GET NEW EPISODES
Sign up to receive updates!
DreamPlay Sessions - Rooftop is the first inaugural series of videos. Premiering in Newark, NJ, the initial recordings feature exclusive performances and interviews with these superb musicians:

Randy Haze Trio
Minor King
The Velvet Trio feat. Janetza Miranda
Daria Jones
Special thanks to Ruben Dominguez and Catas Newark.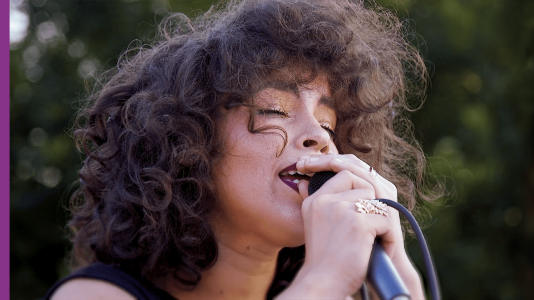 Follow your favorite channels.